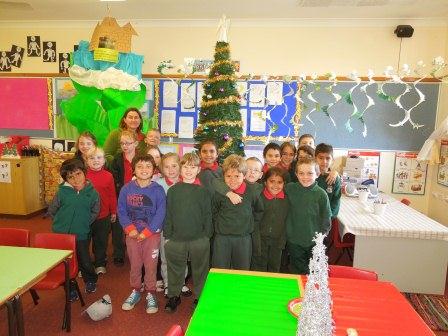 Today we had a nice day because Mrs Jasprizza surprised us with Christmas in July. Mrs Jasprizza said to us to close our eyes and she opened the door. Inside there were decorations on the Christmas tree.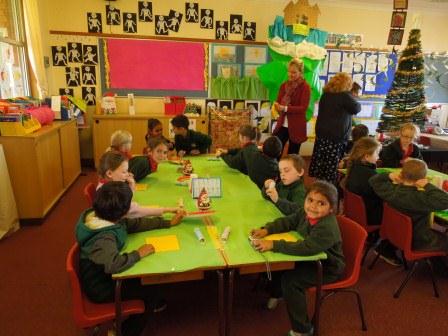 We had a good Christmas and some games and it was a good day.
Today I liked eating the pancakes and lollies and Doritos. It was a fun day. The most funnest part was when we popped the bonbons.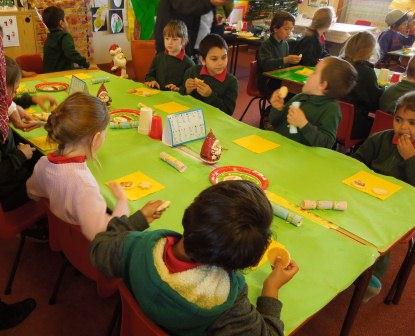 Today we had a very happy day because Mrs Jasprizza surprised us. It was beautiful. Thank you Miss Margot.    
Today Mrs Jasprizza made a surprise for us all. We had some lollies and some water. Some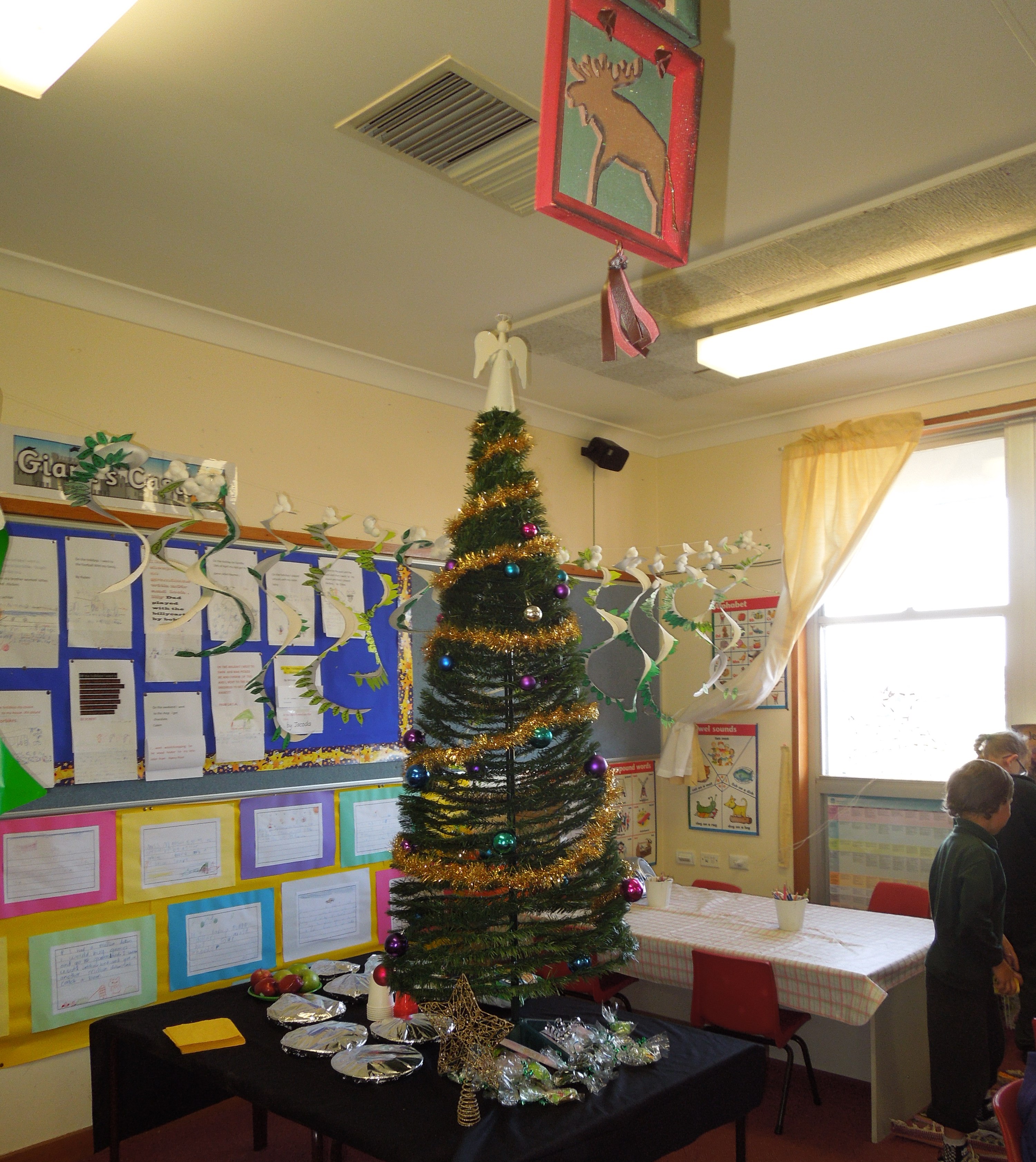 people had juice. It was Christmas in July. It was fun.  
Today it is Christmas in July. We had cookies, fairy bread, juice and water. There is a medium-sized Christmas tree in 1J and heaps of decorations and Santas. Merry Christmas in July everybody.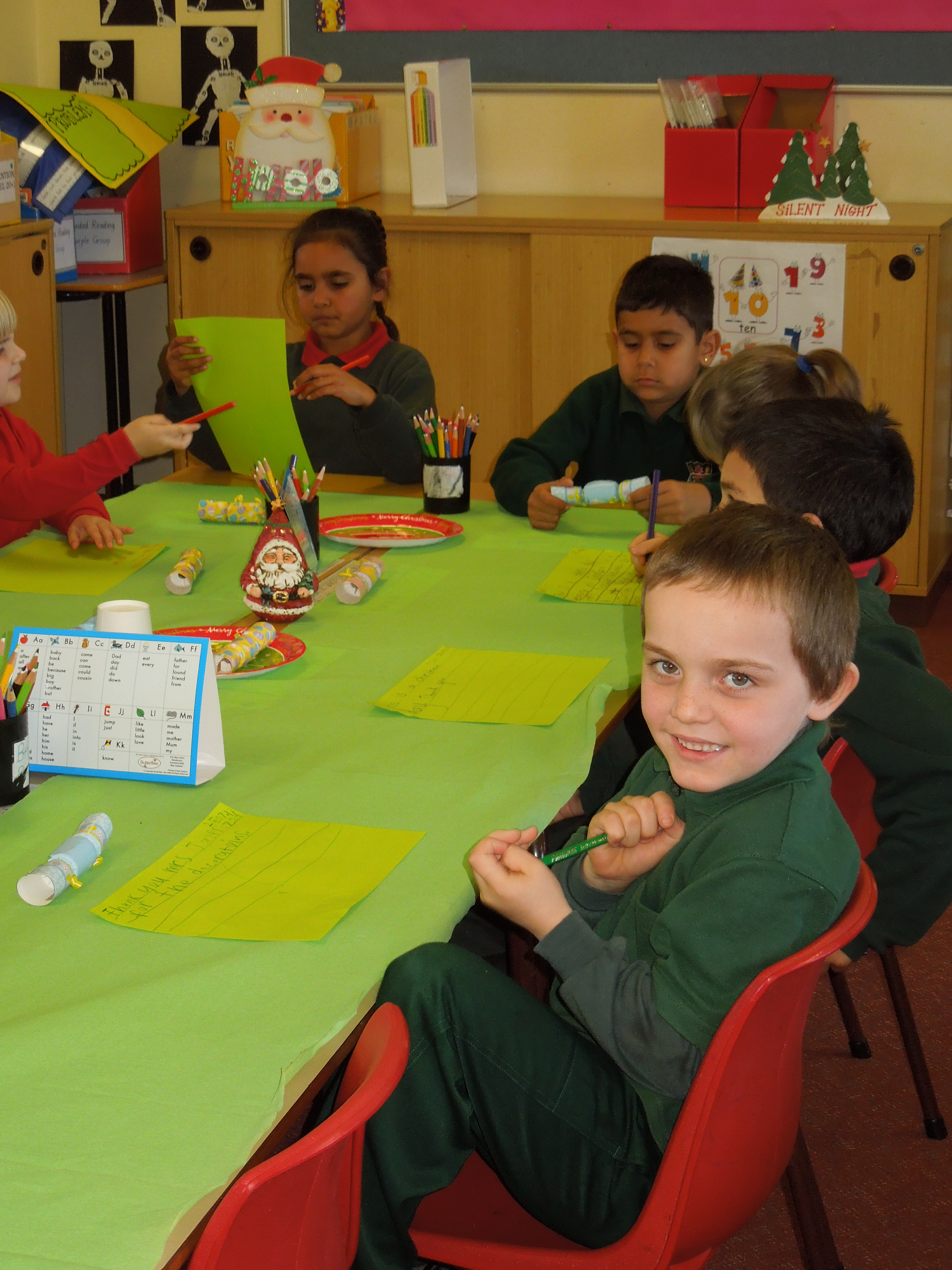 Christmas in July. When I came inside the classroom I saw a Christmas tree. I saw a new Santa Claus up on the light. I saw a new Merry Christmas list on the board. It was so fun. For lunch my class had lollies and chips.
Today we had juice and cookies and watermelon and pancakes. We had water and fairy bread too. Also we had bonbons. After that we did Maths, then we had recess and now it is the afternoon.